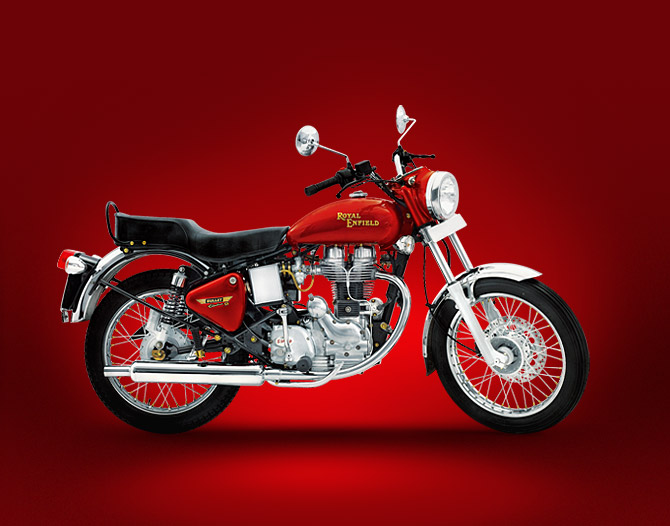 Russ Brown Motorcycle Attorneys®: Royal Enfield expanding in California
Just a few short months ago, Royal Enfield entered the California market bigger and better than ever before. Prior to October, emissions had been the one obstacle standing in the way of being a part of one of the biggest motorcycle markets in the US—California.
Now, they are growing again. Royal Enfield has picked up two new retailers in the state: BMW of Fresno and Mark's Custom Cycles in Ventura. The addition of these two new dealers suggests that the state, and its motorcyclists, have welcomed the return of this iconic brand.
The Bullet Classic C5 takes styling cues from the classic 1950's bike and incorporates all of the advantages of today's EFI technology. Not only does it boast 85 mpg fuel economy, but it is also built to meet EURO III and other modern emissions standards (including those of California). This particular Royal Enfield model is very reasonably priced and is available in black, royal maroon or classic green.
It should be interesting to watch as the bike continues to strengthen its presence in California, and we begin to see more and more cruising along California highways and participating in local area events. We welcome the diversity and cannot wait to see how things continue to improve for California motorcycle enthusiasts.
No matter what type(s) of motorcycle you drive, it is important to know where to turn in the case of an accident. If you or a loved one becomes a victim of a California motorcycle accident, our experienced California motorcycle accident attorneys can help you get compensation for your injuries or losses so you can move forward with your life. Accidents happen under all types of scenarios; as a result, we are here to help and we have motorcycle attorneys available wherever you may be. For advice in any California city, San Diego, San Francisco ,North Hollywood, or if you need a motorcycle lawyer in San Bernardino, Sacramento, Stockton, etc etc – we are here to help you! call us at 1-800-BIKERS.
Powered by Qumana